Phenomenal, Feline-Exclusive Veterinary Care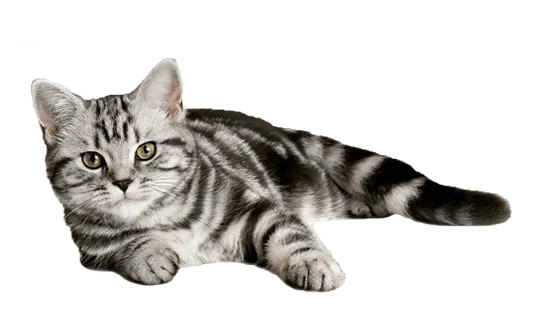 Felines are fascinating creatures, and their health needs are very different from the needs of dogs.  Unfortunately, most cats do not receive the thorough and regular care they need.  Cats are notoriously difficult to catch and get into carriers, and many owners assume they don't need vet care because they are indoors.  Sadly, this means that cats receive half as much vet care as dogs do.  At Cat's Corner Veterinary Hospital, we're fully committed to providing your feline companions with the complete care they need to live their healthiest lives. This includes using the Fear Free initiative to create a safe, cat-friendly environment so that all of our patients can have a more relaxing experience.
Our AAHA-accredited cat hospital is designed to cultivate the bonds between cats and their owners, while offering the highest quality animal care services available. Our staff is Fear Free certified to help reduce your cat's fear associated stress (FAS) with veterinary visits.  We take an educational approach with our clients, because pet care ultimately begins in the home.  Our goal is to keep cat owners as well-informed of their cats' needs as possible.
For more information about Fear Free practices, click here.
To deliver only the best in feline care, we strive to:
Maintain a clean, quiet environment for all of our feline patients without the stress of a traditional animal hospital
Provide the latest in veterinary medical technology and expert handling by our highly trained, Fear Free-certified staff members
Create long-lasting, personal relationships with our clients and provide them with all the information they need to help them make informed decisions about their cat's health
Promote preventive medicine to keep our patients healthy and help them live longer lives
Wonderful staff! They truly love all cats! Highly recommend 'Cat's Corner'!
-Monika H.
Our Services
We offer a variety of services for our feline patients in Oxford, Southbury, Middlebury, Waterbury, Naugatuck, Seymour, Woodbury, Newtown and surrounding areas to ensure they receive complete care.  These include:
Through client education, certified Cat Friendly practices, and meeting all the standards of veterinary excellence, we hope to encourage more cat owners to seek veterinary care for their loved ones.  Your four-legged family member will receive only the kindest, most attentive care at our cat hospital in the Oxford/Southbury area, because that's what they deserve.  We welcome you to browse through the rest of our website to learn about our outstanding veterinary team, our AAHA accreditation, and much more.  If you have any questions about our services or would like to make an appointment, give us a call at (203) 264-2287.